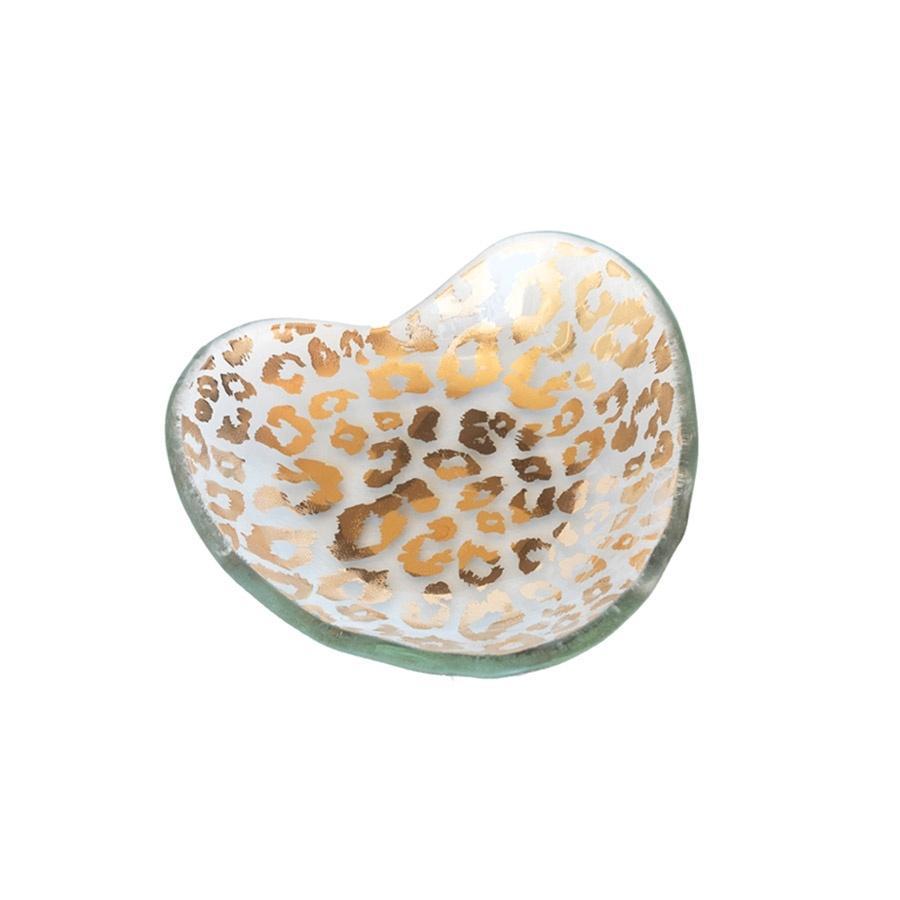 Annieglass Hearts 5" Cheetah heart bowl
$67.00
Our 5" glass heart bowl, with a bold Cheetah print, will leap right into your heart.

Fall in love with gifting this handmade heart to your friends and family. Makes an excellent gift for the girl who can't get enough of cheetah print!

P.S. It makes a great lipstick, jewelry, or keys holder.