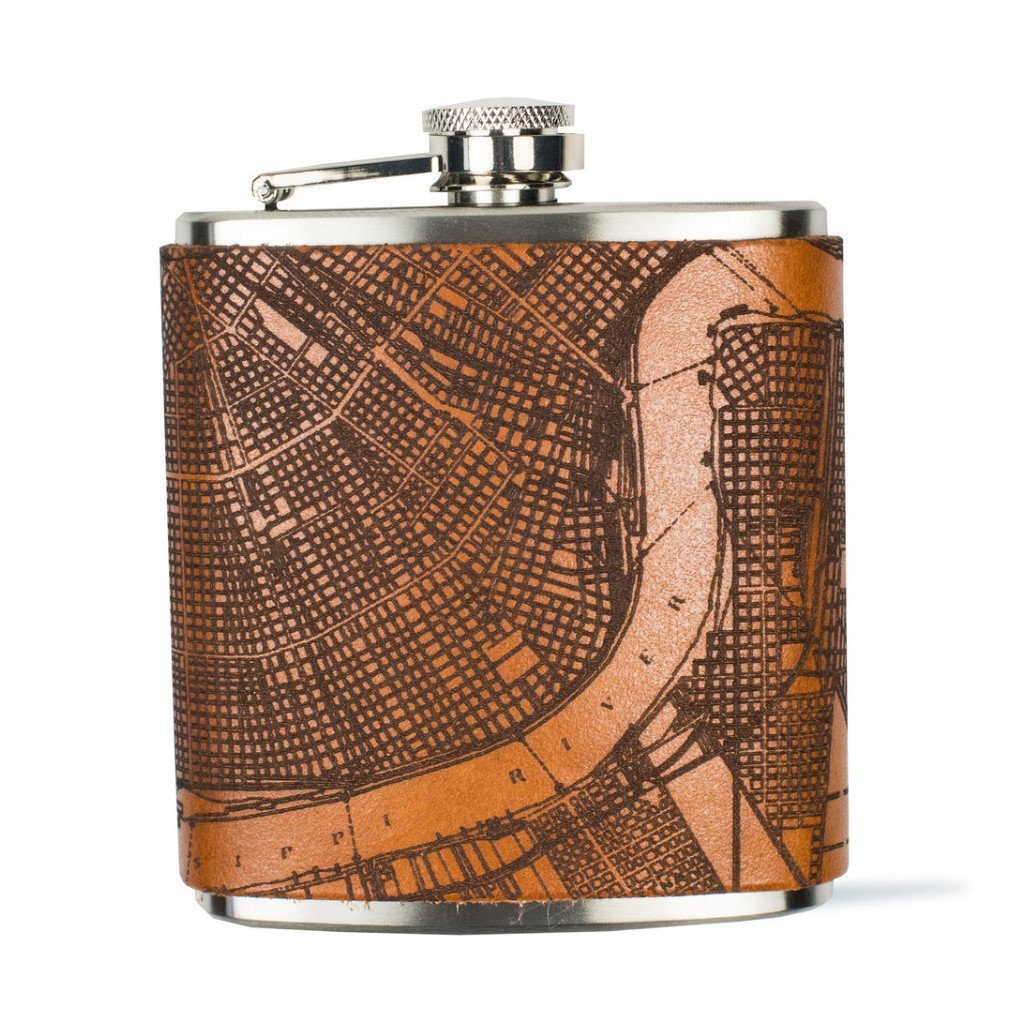 New Orleans Map Leather Flask
$54.00
Our New Orleans Map Flask pays tribute to the history of the Crescent City. Etched with map from 1934, this flask is a handsome accessory for any occasion. Whether you carry it in your pack on a camping trip, or slide it into your suit pocket for a night on the town we know you'll love the substantial feel and rich aroma of the quality leather.
This flask measures 4" wide by 4 1/2" tall, and holds 6 oz.
The leather is cemented to the stainless steel flask for durability, and sealed with a water resistant sealer so that it can be carefully rinsed out. We do not recommend submerging it in water.
Item #187535